976 Phone S*x Hotline Fliers from the 1980s
---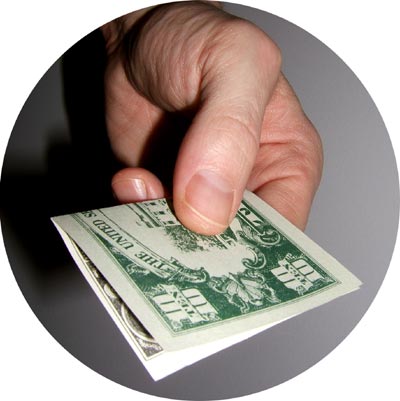 With the introduction of premium-rate 976 phone numbers in the early 1980s, companies emerged that offered pay-per-minute phone sex services.
As these companies proliferated they had to gain new customers and distinguish themselves from their competitors. In New York City they did that by employing people to hand out fliers that at first glance looked deceptively like a folded $10 or $20 bill, but which upon unfolding turned out to be nothing more than an ad for their services.
United Sex Academy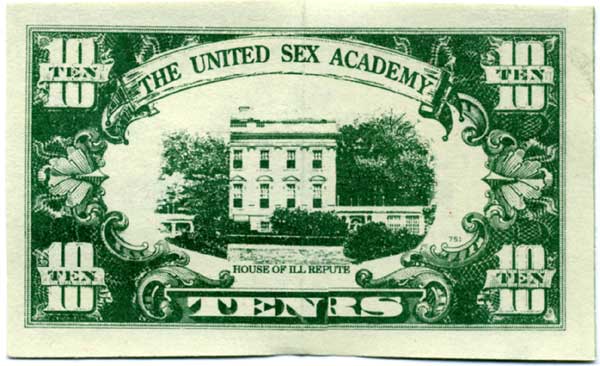 (front)

(back)
---
Federal Sex Note

(front)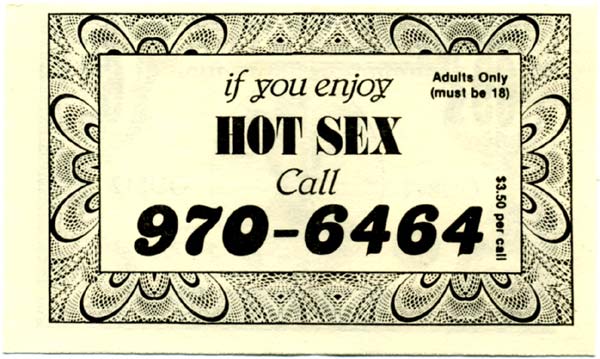 (back)
---
World Sex Academy

(front)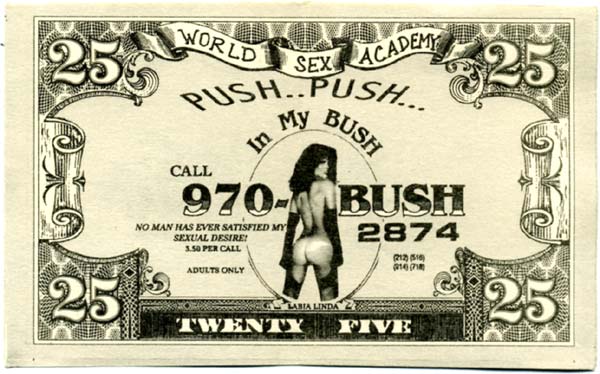 (back)
---
Return to Kim Moser's Generic Home Page.
---
| | |
| --- | --- |
| Copyright © 2021 by Kim Moser (email) | Last modified: Thu 08 March 2007 01:37:03 |